For the first time in a long time, I'm going to communicate. Out from under the rock. Out from a space I like to go to. Out from hibernation. I'm going to make some kind of effort. Against the reverse magnet feeling I've come to have about this.
It must be starting to be spring.
I moved. We moved. 
We moved from cities (homes for the last 20+ years) to the forest. Now we live in the forest.
In this move, I was confronted with box after box of music. My music. My past in music. Some kind of trail. Am I still a musician? Maybe the college graduates I'm scheduled to meet with on Thursday will be able to tell me. I'm part of a group discussion panel on how to maintain being a practicing artist and an arts administrator. 
Maybe I'll understand if I look at each song. What is it I've written? What did I feel so motivated by to engage other people, many I barely know, in learning, recording, performing, and sharing? What do I invest in again and again?...And why did I desert these ideas so soon after they were created? 
Don't know. Just know to listen.
First up? Element of Soul
Here's what I remember: I remember asking people to listen to it, this first album. I remember hating my voice and loving my voice. I remember I was taking piano from Don Haas before this album. I remember recording at Dave Bell's studio. I remember John Shifflett and my first memory of him as a happy bee of a bass player. I miss John Shifflett. I remember Leonard Thompson. I remember finding Michaelle Goerlitz. I remember listening in the booth with my then boyfriend now husband Tim Bulkley. I remember sharing it with people and I remember Howard Wiley singing the chorus back to me "Find, element of soul...can you find element of soul?"
I remember sitting on the bus for the cover photo. Nicholas Furnari took the picture and Megan Claire Riedel did the graphic design. Megan and I were friends. We still are. We met because we lived in the same apartment bulding, in the same room of our floor plans. We also worked together. She for a graphics company and me for SFJAZZ. Nick was one of the roommates in my apartment and a great photographer.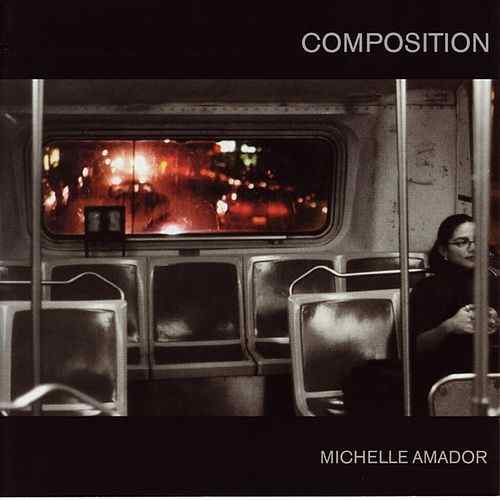 This is my life in San Francisco in 2001.